Our story begins with a single event: the economic crash of 2008.  At the time, our founder, Dyson Worth, saw the opportunity he had been waiting for.  As a realtor observing the once wild appreciation and nonsensical speculation in the real estate industry, when the bubble burst and the dust settled, Dyson saw a new market with surprising clarity.  A market based on reason rather than emotion, affordability rather than speculation.  A market driven purely by cash flow.  From that point on, Dyson devoted himself to education, learning economic history as well as viable long term investment strategies based on current cash return on rents, not just speculations on equity appreciation.
The initial investment came in 2009 when a Realtor colleague insisted Dyson check out one of his foreclosure listings in Costa Mesa.  The address was 671 Wilson St, a busy street in a lower income neighborhood of the city.  Against all the advice of agents in his office about the importance of location, location, location, and even his own first instincts, Dyson visited the home at the listing agent's suggestion.  When he opened the front door, his imagination exploded at the sight of the dilapidated and unkempt home, and that night ran the investment numbers through his spreadsheet.  After analyzing the current rental market data in the city, it became apparent that despite the downturn in real estate values, rents were high, and there was strong demand for affordable housing.  And now more than ever.  A light went off.  Maybe it's not first location, location, location in real estate.  Maybe it's first about the market, and the numbers, the numbers, the numbers!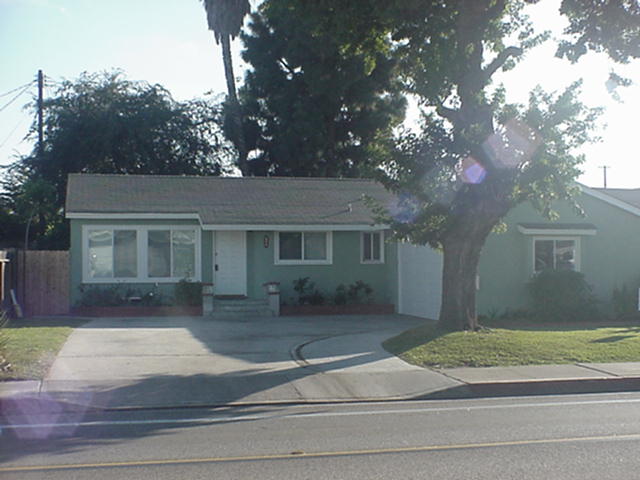 Photo of 671 Wilson St, Costa Mesa CA, 92627 after the purchase and rehab.  Painted green to represent cash flow and the green houses of the Monopoly board game.
Since that realization, one investment turned into a business model and strategy that capitalizes in a variety of markets and continues to thrive today.  A strategy that seeks to control and dominate and monopolize in an environment that is largely out of control.  By embracing the market for what it is: a game.  And game of cash flow and figuring out what products or services the market demands most in the hopes of providing true worth to society.  In 2014, Worthy Homes was founded on this idea of worth, that markets crave stability, and that people want affordability and security in their lives and are resistant to change and risk.   The irony is that markets and consumer needs do change all the time because too much order and stability prevents growth.  And so to resolve this paradox, as entrepreneurs and investors, we are challenged to understand and embrace change and constantly grow and evolve our understanding.  To conduct our business and lead with confidence and humility, while following trends with prudence.
We are inspired by stories of James Irvine, who's family's real estate empire really started in 1848 with one grocery store in bustling San Francisco while everyone else was in the hills chasing gold.  And Donald Trump, who dared to invest in a run down high rise in Manhattan where everyone else thought he was just nuts.  We love stories of people who go against the grain, find their niche, and use their own creative ingenuity to capitalize on opportunities, perhaps unpopular or less obvious,  in a deliberate and determined effort to find their own sense of worth.
It's the story of the American entrepreneurial spirit.
And this is our story.